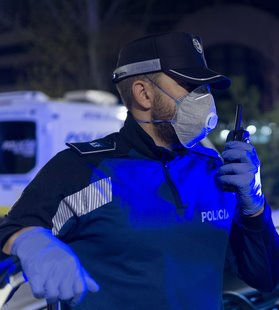 The Poole Law Group primarily handles personal injury and workers' compensation cases, as well as wills and estates. Many of our clients are seriously injured, and they depend on our local law enforcement heroes to help them make it through some of the toughest moments in their lives. We are always thankful for our law enforcement heroes but especially now, during this pandemic, we are indebted to these frontline officers who are putting their own health at risk in order to help save lives.
In order to show our immense gratitude, the Poole Law Group is offering free simple estate planning services to those Washington County frontline law enforcement officers working during Covid-19. If interested, please complete and submit the form quickly, as spots are limited (i.e., we can handle 2-3 new estate cases per week). Between May 11-17, 2020, we will offer free estate planning for our local police (e.g., City of Hagerstown Police, Washington County Sheriff's Office, Boonsboro Police, Smithsburg, Hancock, Sharpsburg, Clear Spring, local Maryland State Police, etc.). Requests will be honored on a first-come, first-served basis. In the coming weeks and months, we hope to extend this offer to other frontline heroes such as Fire, EMS, and other service heroes such as grocery store workers and delivery workers.
We hope this opportunity can serve as a small token of our appreciation for the incredible work of all our frontline heroes.